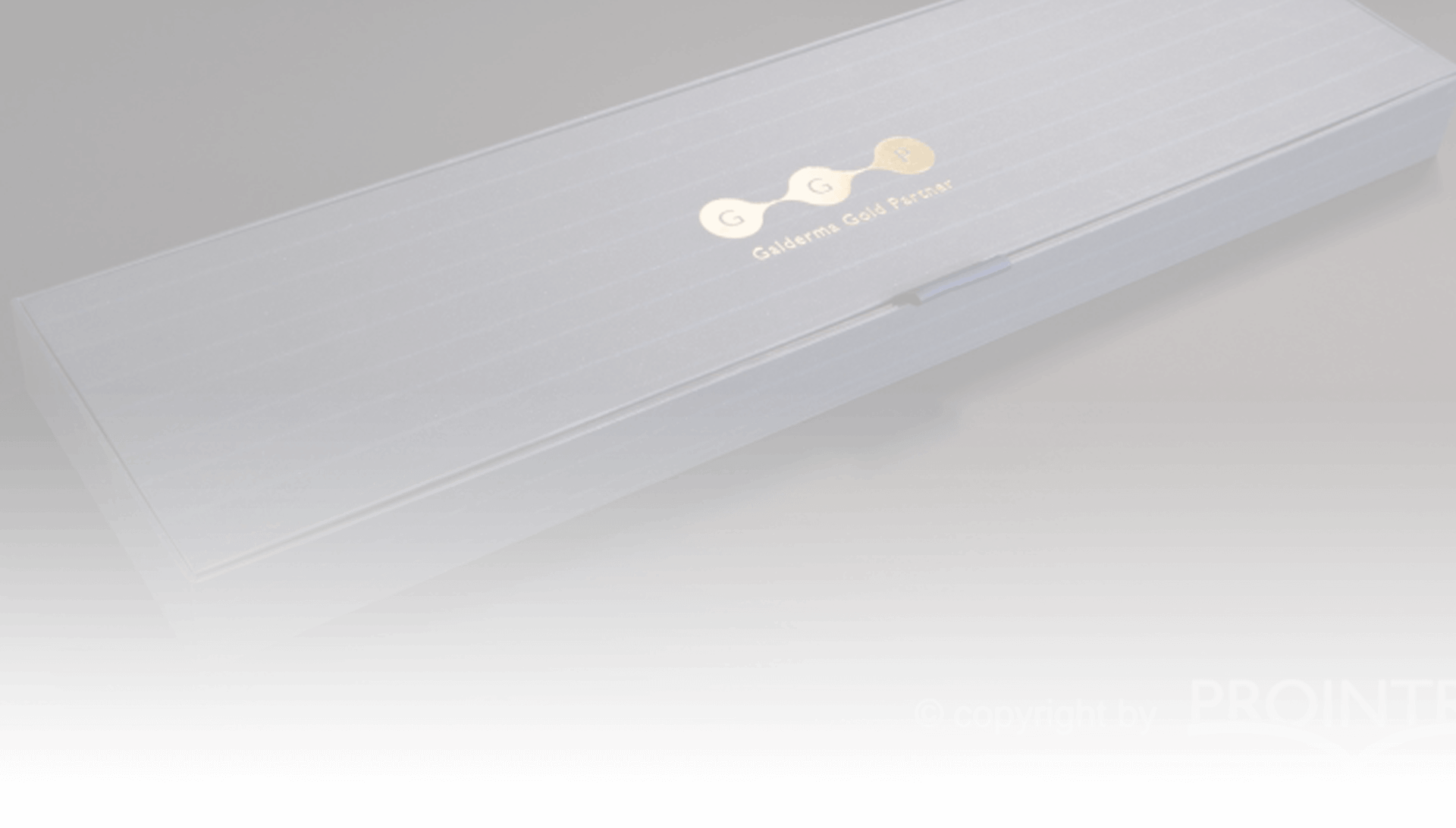 TRAY-COVER BOX (PKO)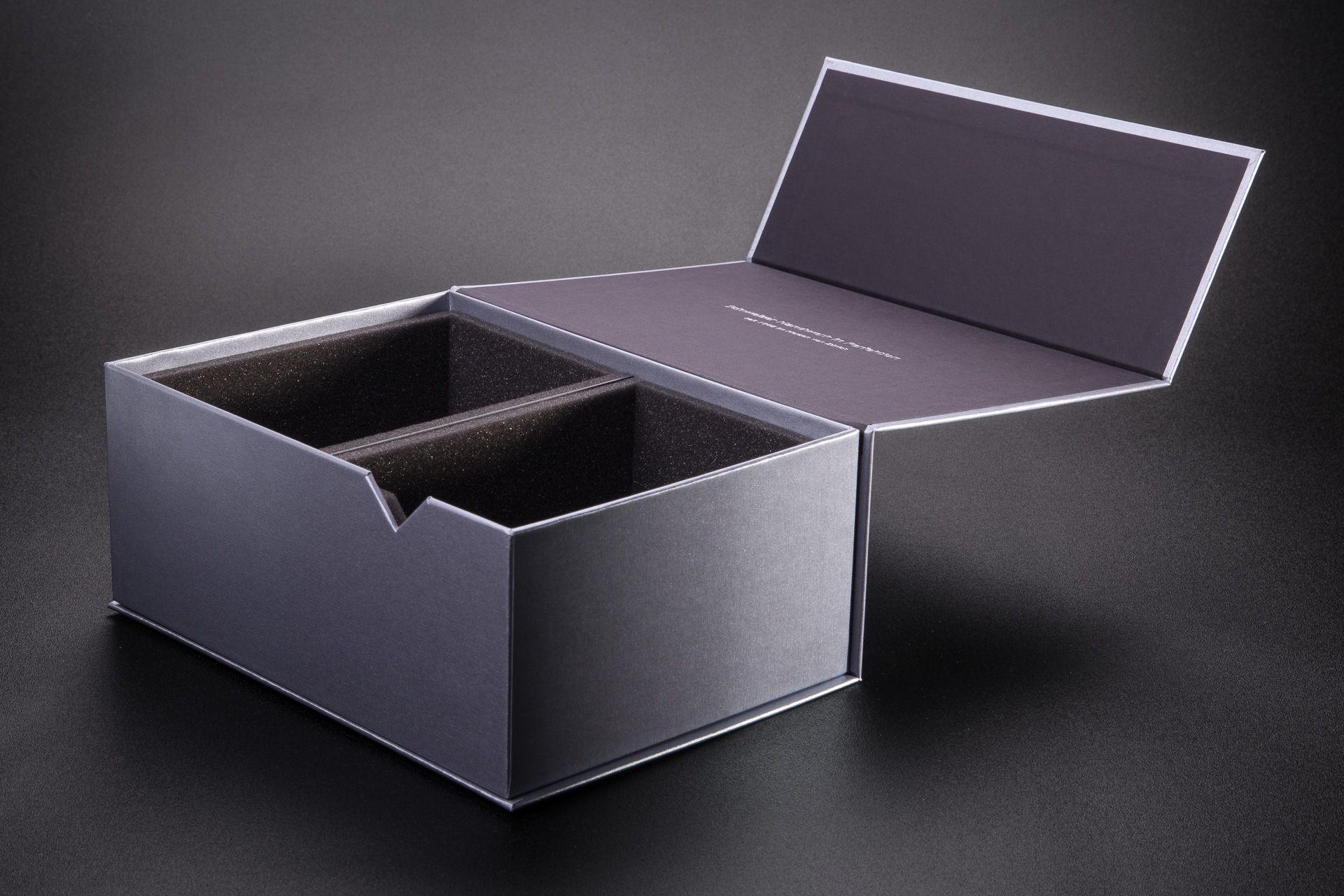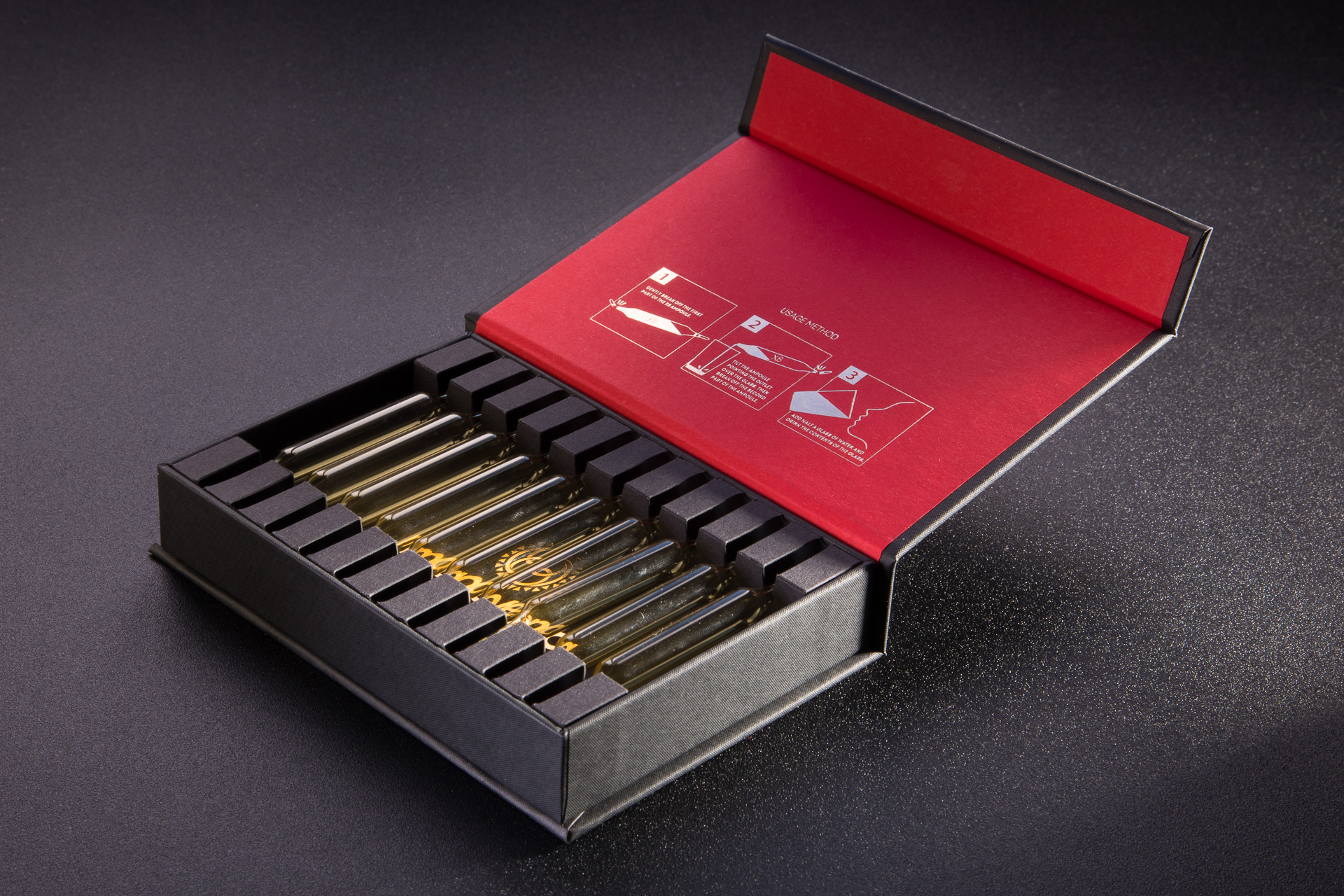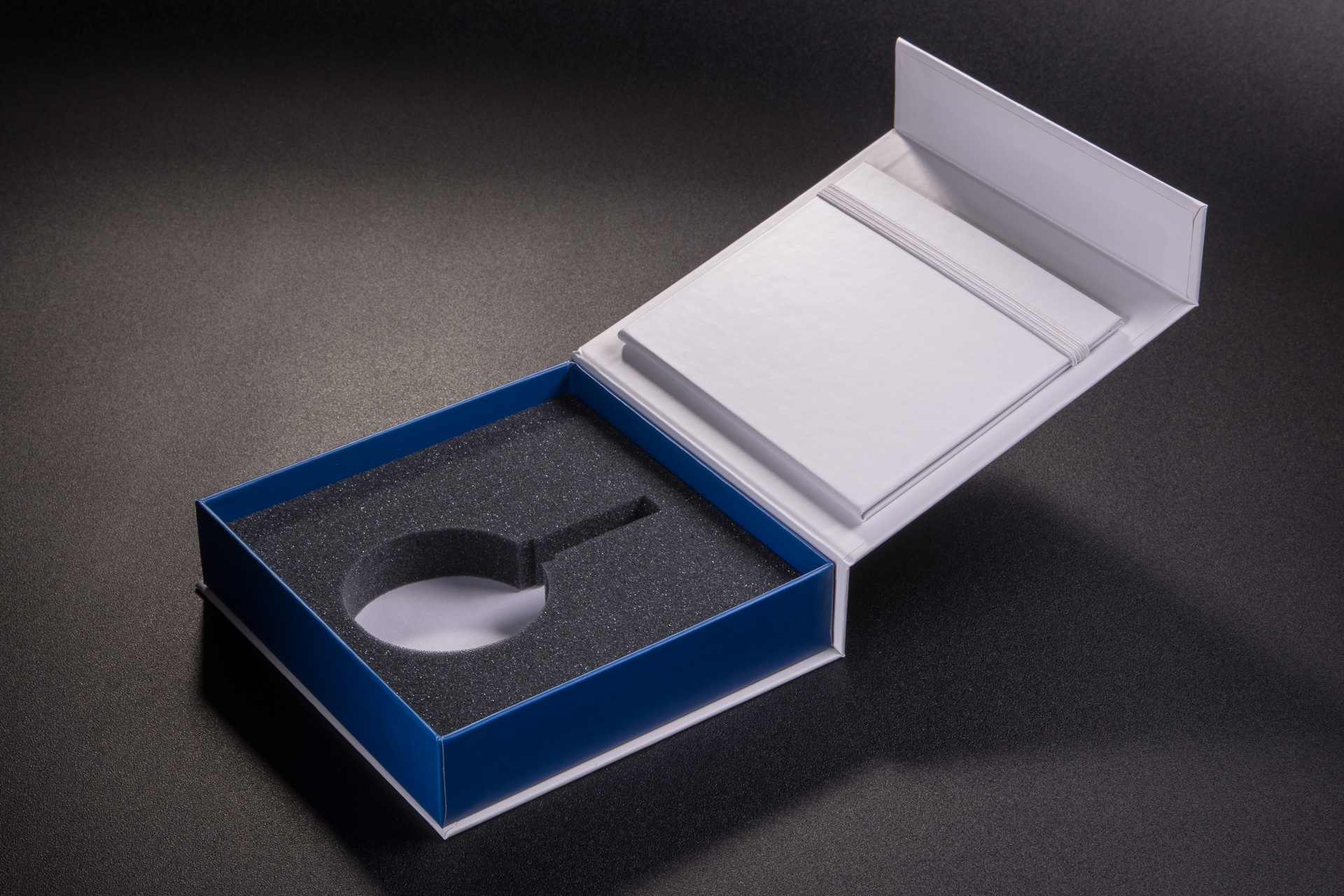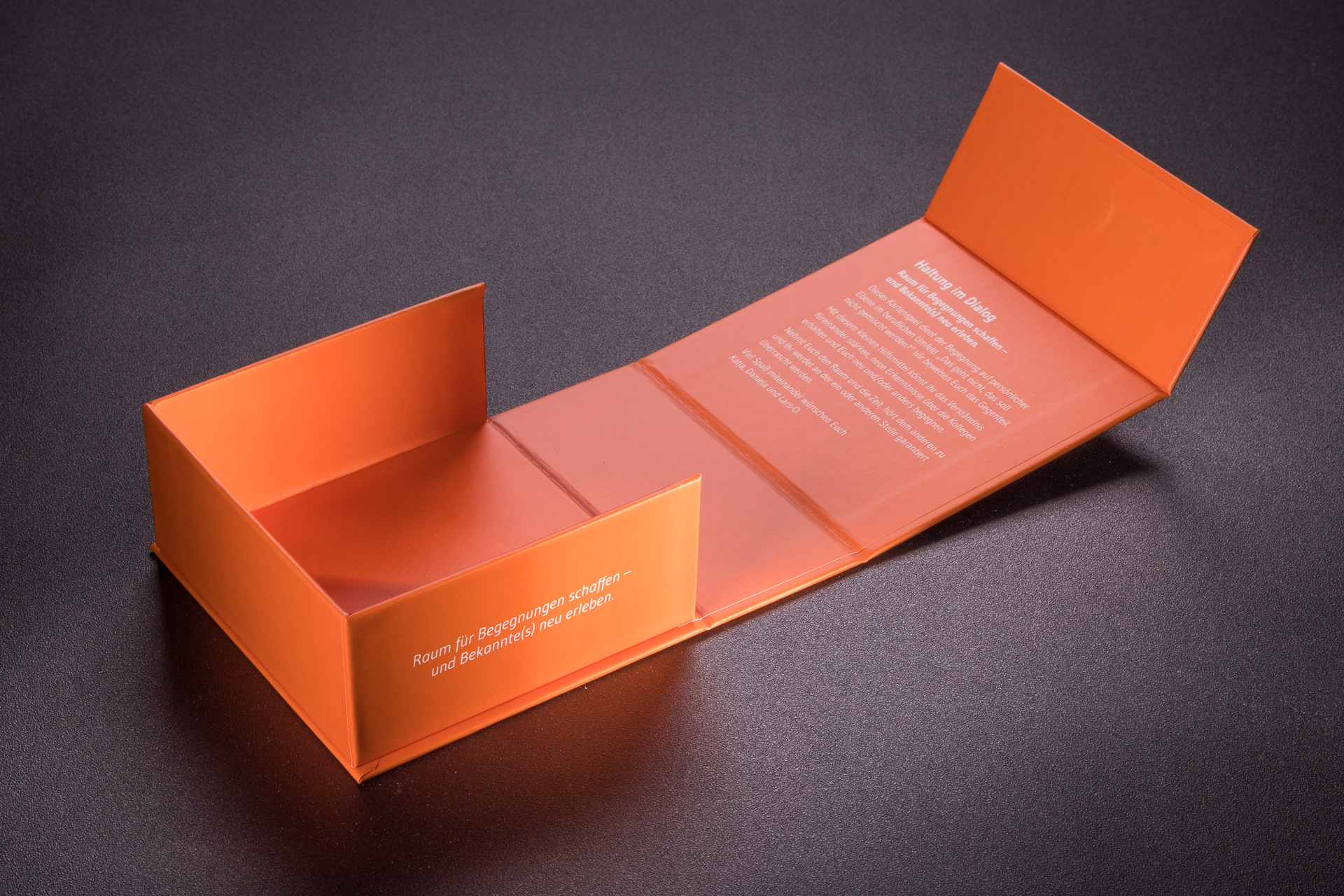 Boxes of this type are one of the most elegant and practical.
They are most often used for electronics, gifts, jewelry, sets of small objects and cosmetics.
Each box is made of two main parts:
TRAY (corps, the main part)
COVER which goes around the tray
Our boxes are made with Grooved Greyboard technology. Thanks to that, our trays fit perfectly within covers, while the cover itself presents nice sharp edges.
The cover of the box can consist of a different number of segments.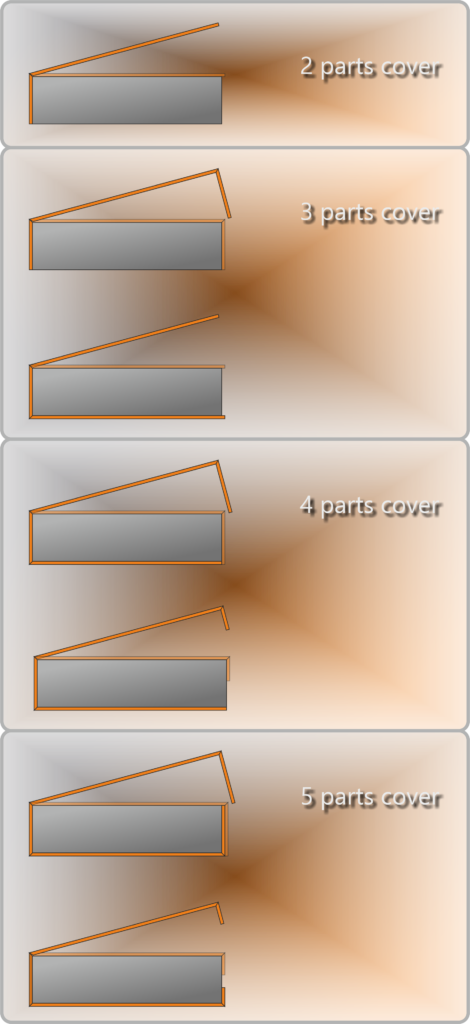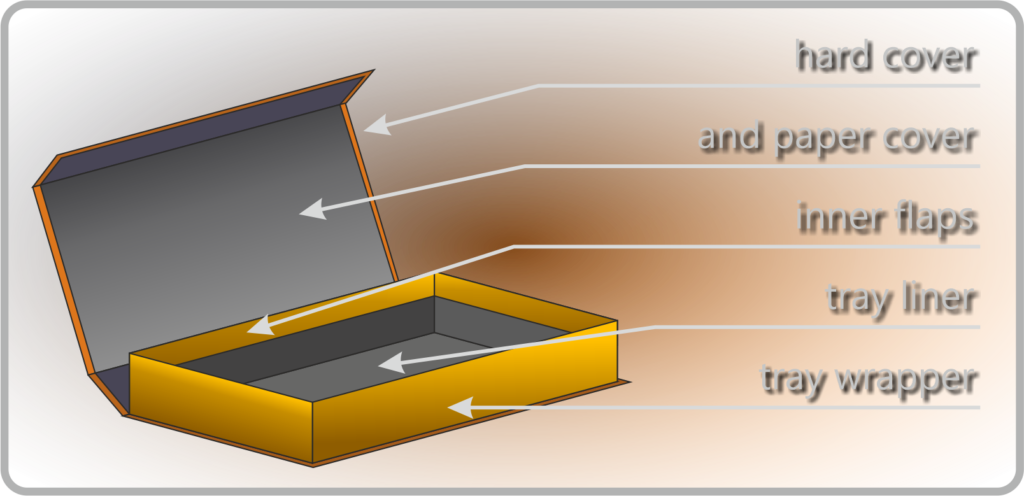 The simplest cover consists of 2 or 3 parts. Each cover is covered with a wrapper and a liner. The wrapper is the outer part that is larger than the cardboard and extends through its edges to the inside. The liner, on the other hand, is smaller by a few millimeters. On its inner side, a 2-3 millimeter margin is created, where we see the covering.
In boxes where one of the cover walls is located under the base, we have two options for attaching the cover. We can attach the cover to the rear wall of the base, or leave it unattached.
Do tylnej ścianki korpusu możemy dokleić okładkę, lub pozostawić ją niedoklejoną.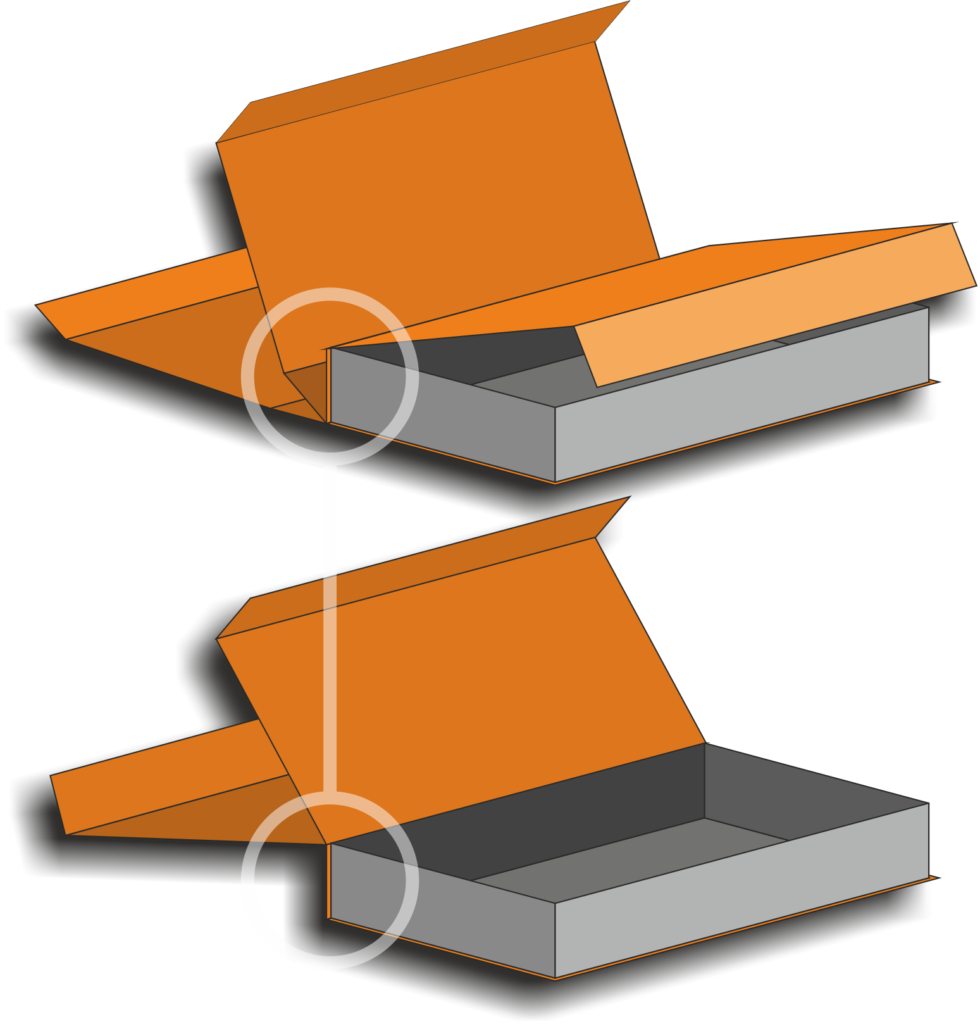 Regardless of the type of cover, it can be covered with:
noble materials (decorative papers)
printed wrapper, which is often refined with foil laminates or UV varnish
ordinary paper
any other wrapper suitable for this purposel
Please feel free to view examples of our boxes in the gallery below.