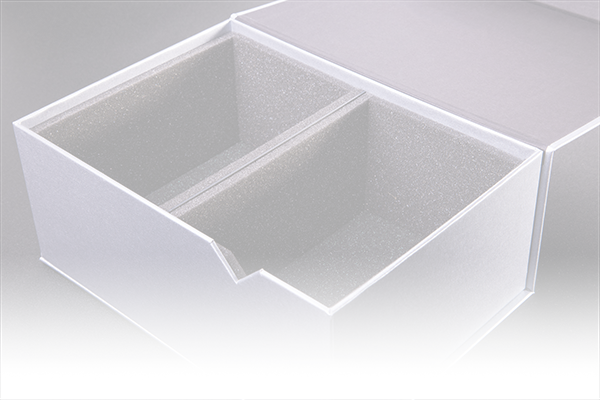 GREYBOARD INSERTS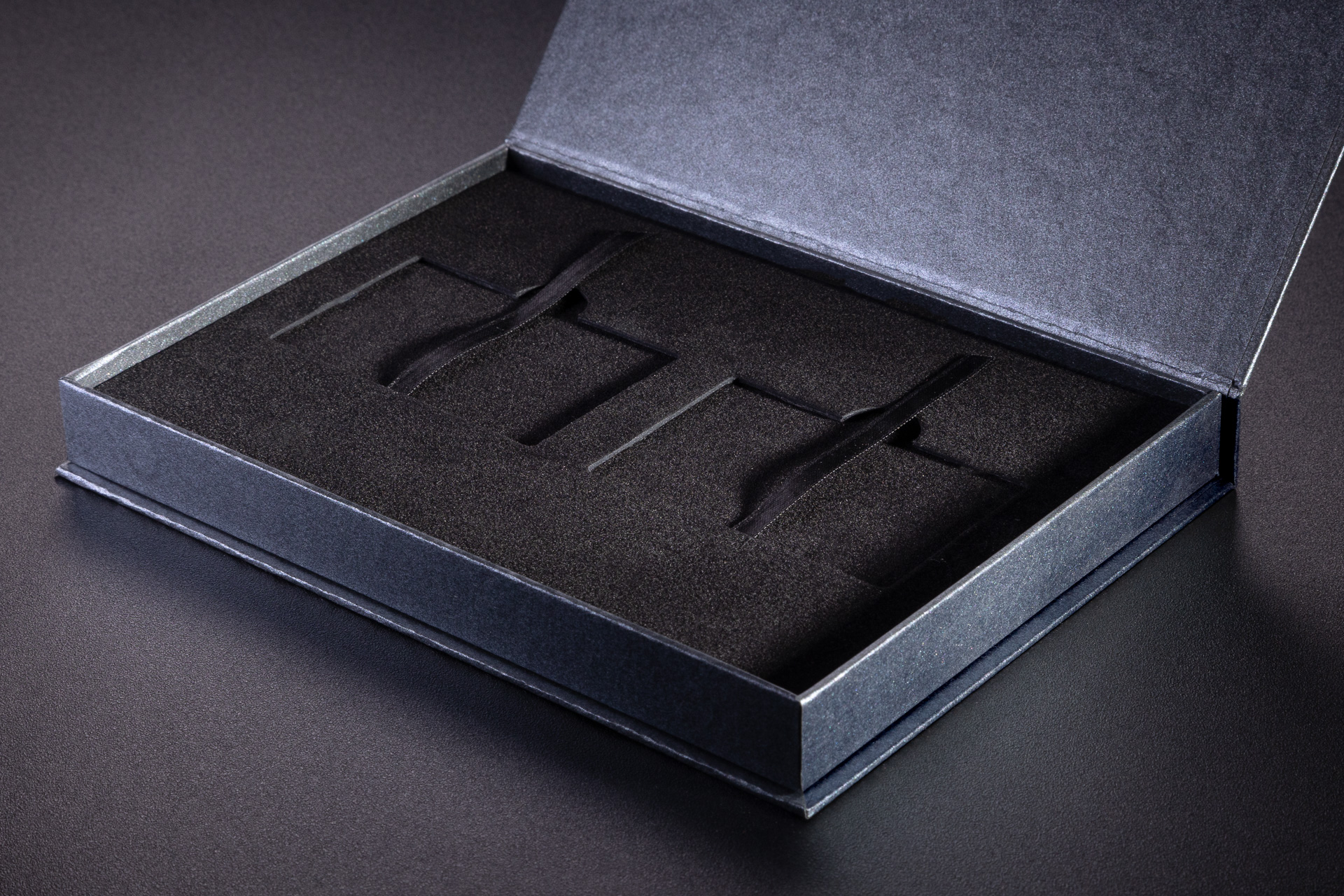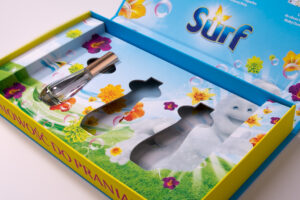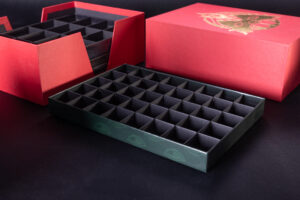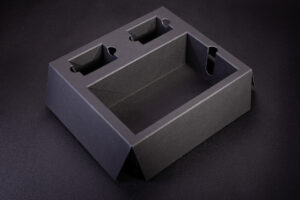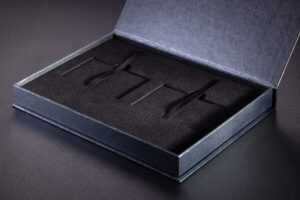 Greyboards are materials with solid cross-section and weight above 450gsm.
Greyboard inserts have similar construction to cardboard ones. However, they are thicker and tougher, so they protect products during transport. We usually use boards with white or black cross-section, so the edges have the same colour as the other surfaces.
A bit more economical solution is using regular greyboard. Usually it's laminated with paper backing.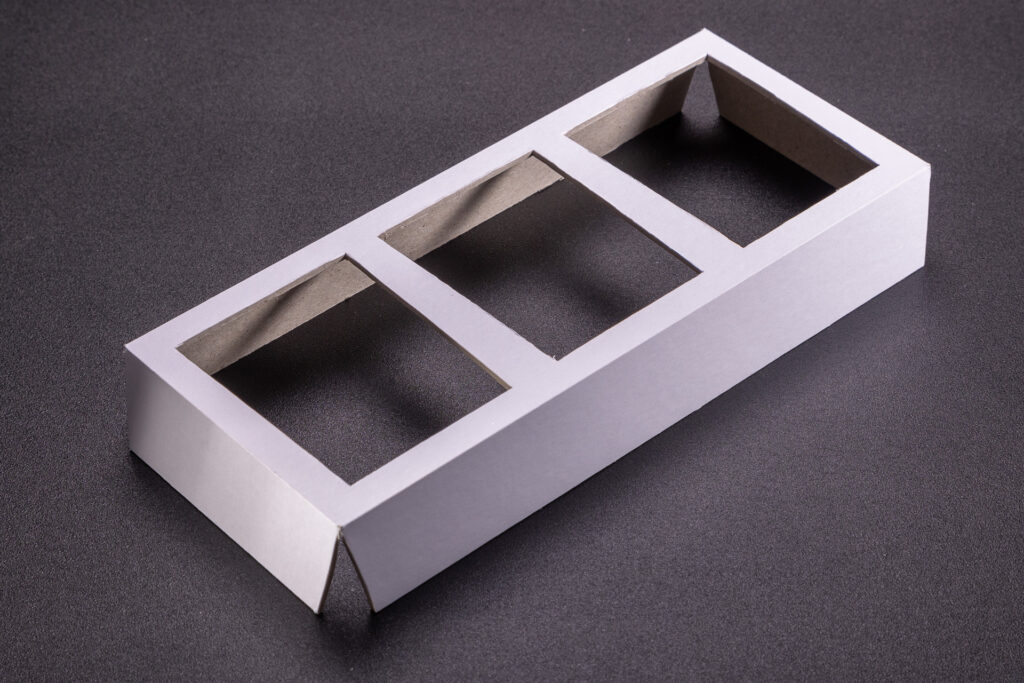 Simple insert made of 2mm greyboard with white paper backing.

Outside edges are grooved.
Cross-section of punchings is grey. After removal of products, the raw grey of board is visible.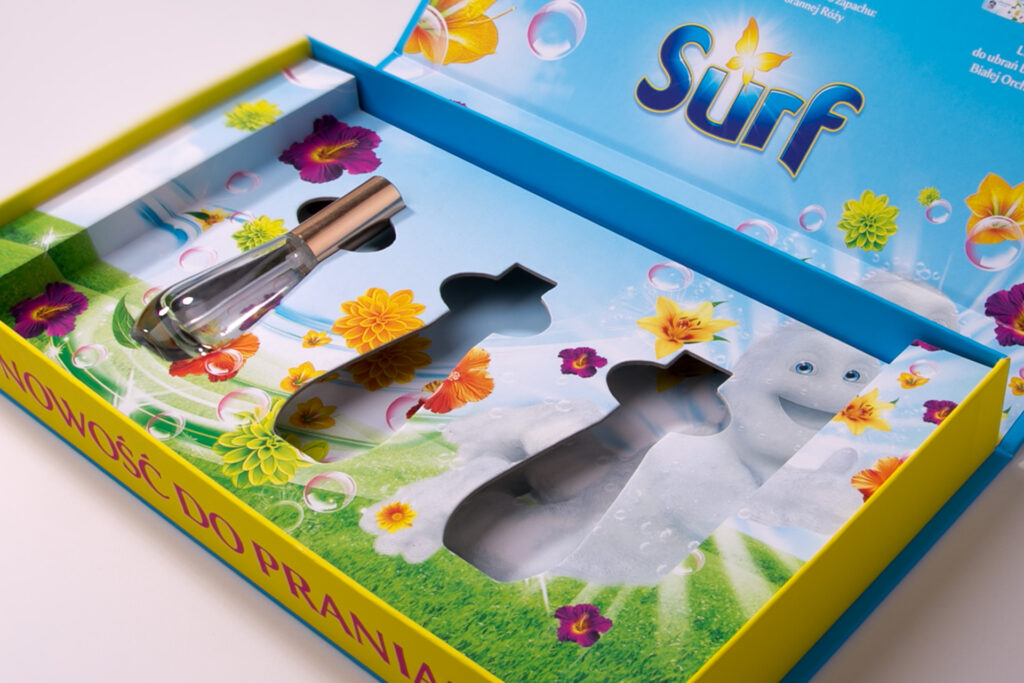 Example of greyboard insert with printed backing. To ensure colored edges, the insert was grooved. In this example, inside of the tray was also backed with printed paper, matching the design on the insert.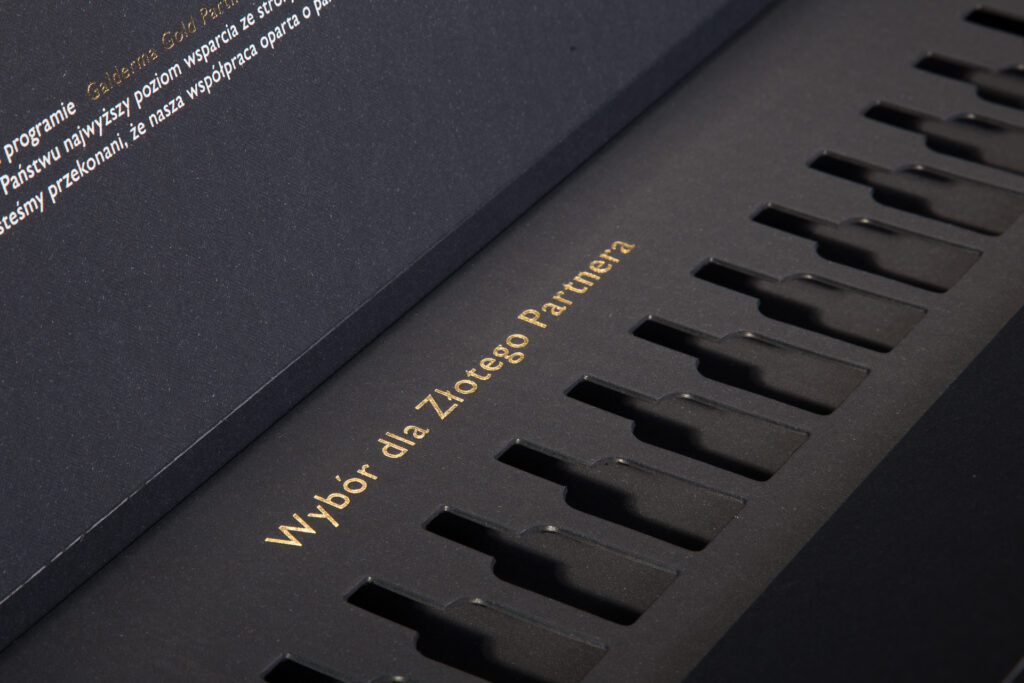 Example of insert within black cross-section and 1,2mm thickness.
We should note edges of the punching for the bottle are also black. Additionally hotstamping on the insert was made with gold foil.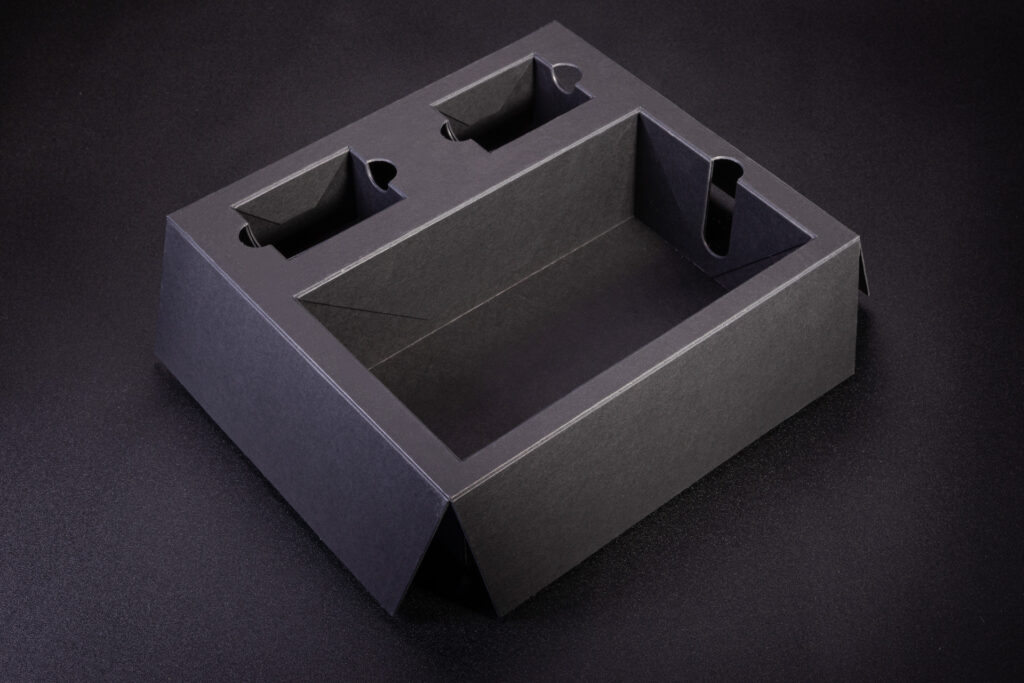 Black gross-section insert with additional "baskets".
Instead of grooves, edges are scored. Thanks to black cross-section, the places of scoring are matching the design.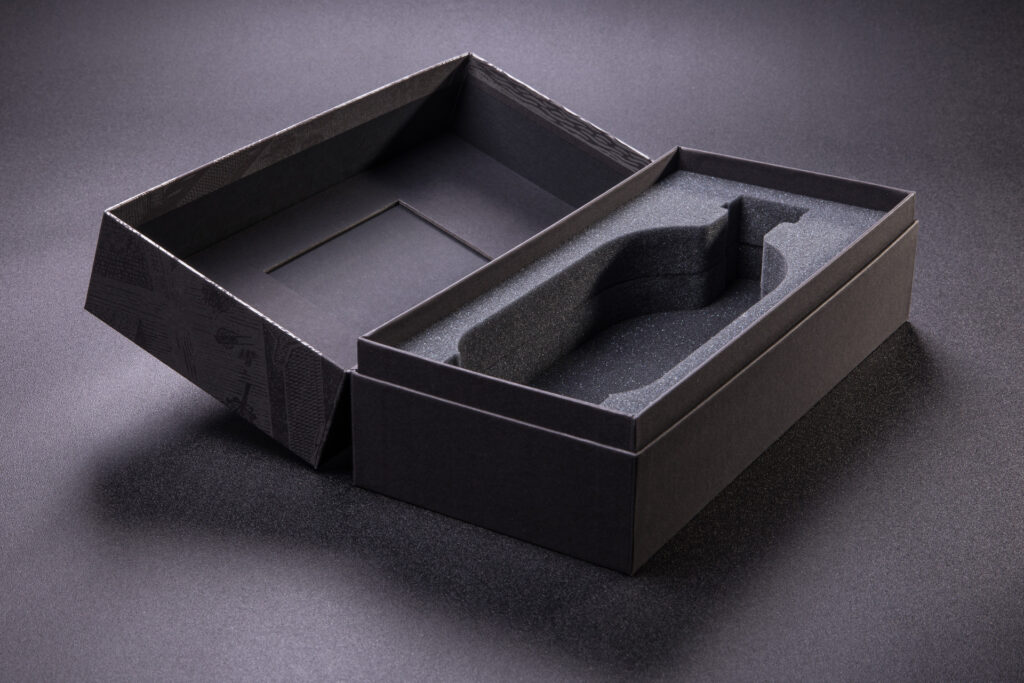 On the left there's presented a way of attaching a flat element (e.g. flyer or business card) in the top of a box.
Flat board is glued to the top tray, with exact punching for the dimension of the product.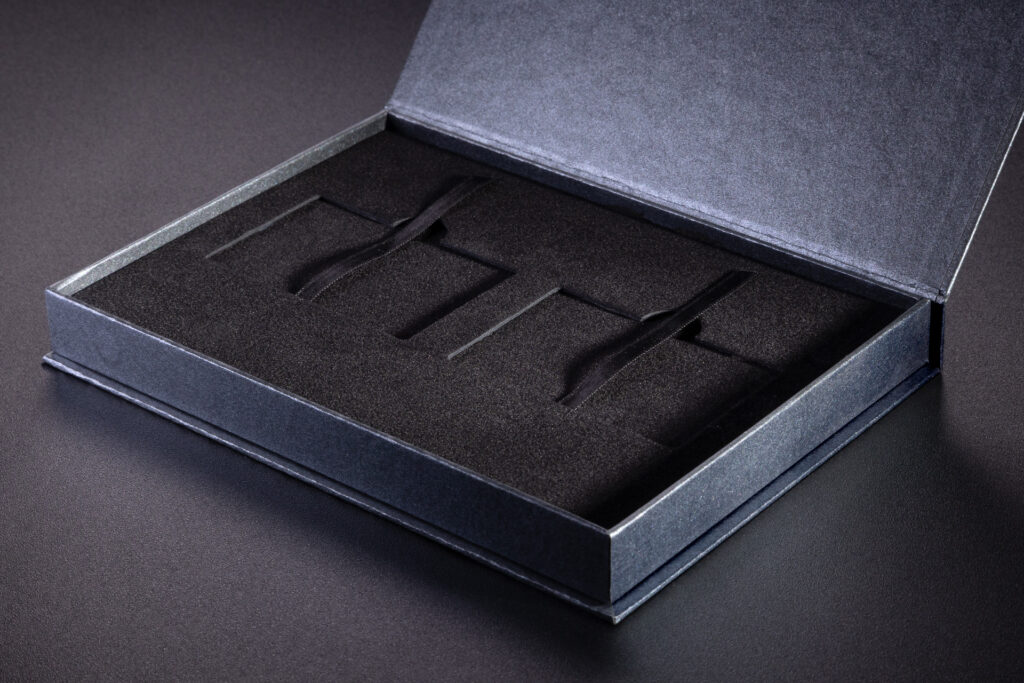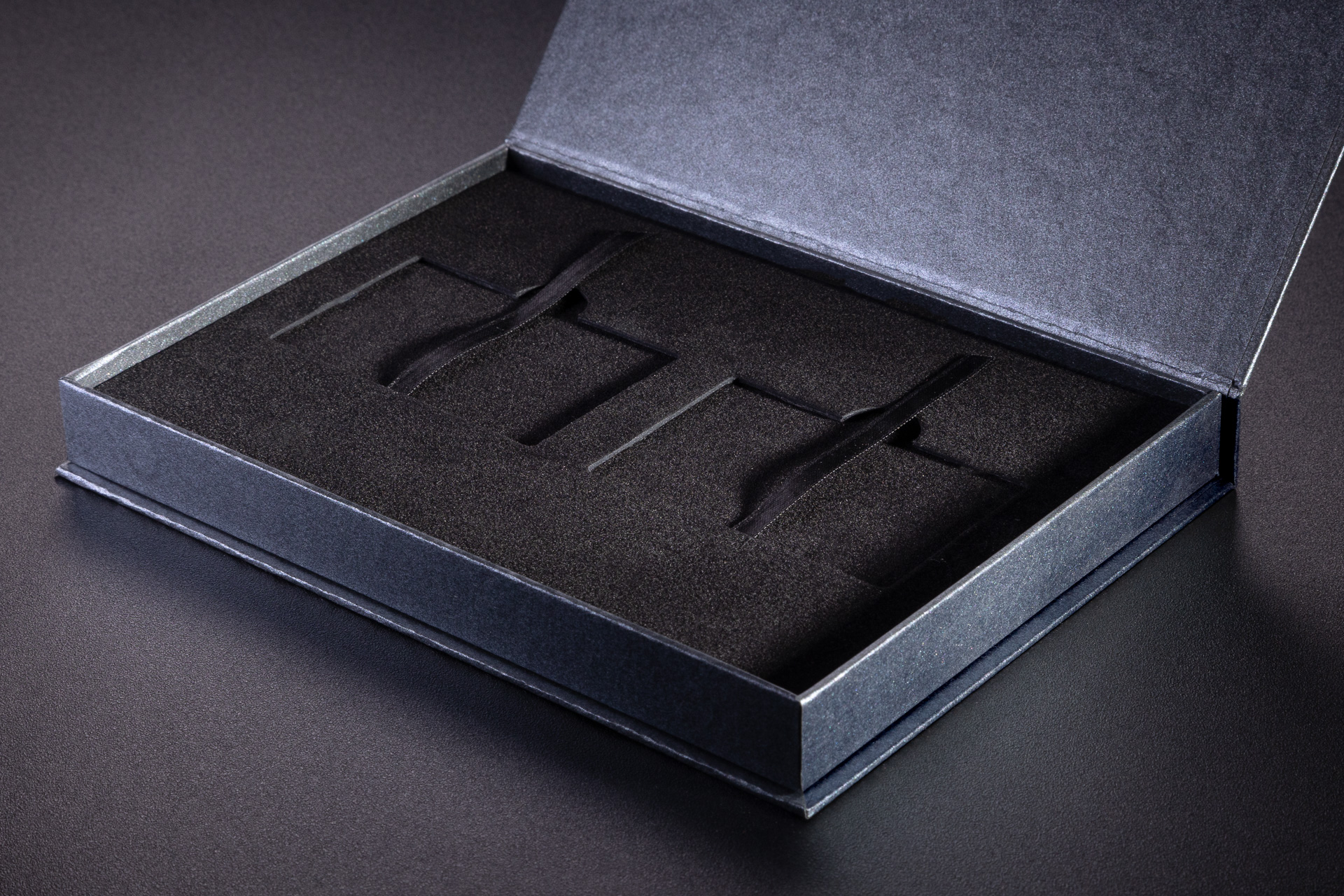 Elegant way of presenting flat products.
Inserts for credit cards with additional ribbons. Made out of two layers of board with flock backing.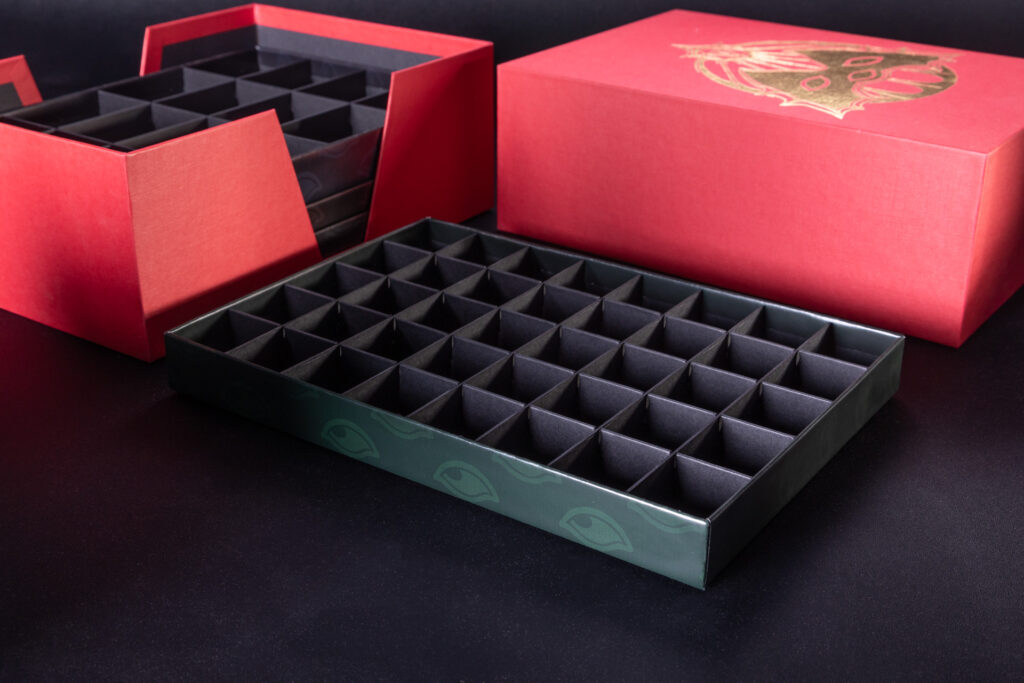 Lattice made out of black greyboard.
One of the ways of separating many different elements, using small tray surface.