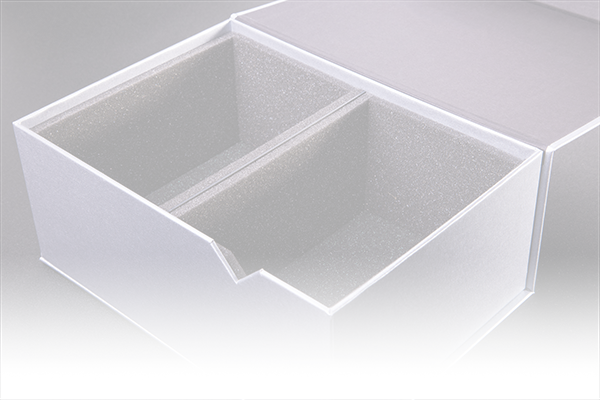 EXTRAS
bookmark EXTRA You will find in section FILLING and WIKIBOX. (That is the same attachment.)Extras are part of filling. It can be also the part of the box that is difficult to assign/set apart.
The filling subject is very big/huge to describe as a whole here. It often happens that we prepare the whole project from scratch with a proposition of new possibilities. We name the inlay as a box(The name for the inside inlay is a box.) It is a possibility to make the inside fill with extra elements such as fastening rubber, ribbon, or other elements that will fit the inside box.
The most common extras are:

Holders for small elements
pouch/pocket made from covered cardboard
cuts in the box
ribbons
windows in the cover
side ears/ side wings/ flaps
stickers
fingerwholes -cuts in the box for a better opening
plates – panels added most frequently to covers
At the bottom, You will find a gallery with our project.
CLICK on the photograph to see the description!