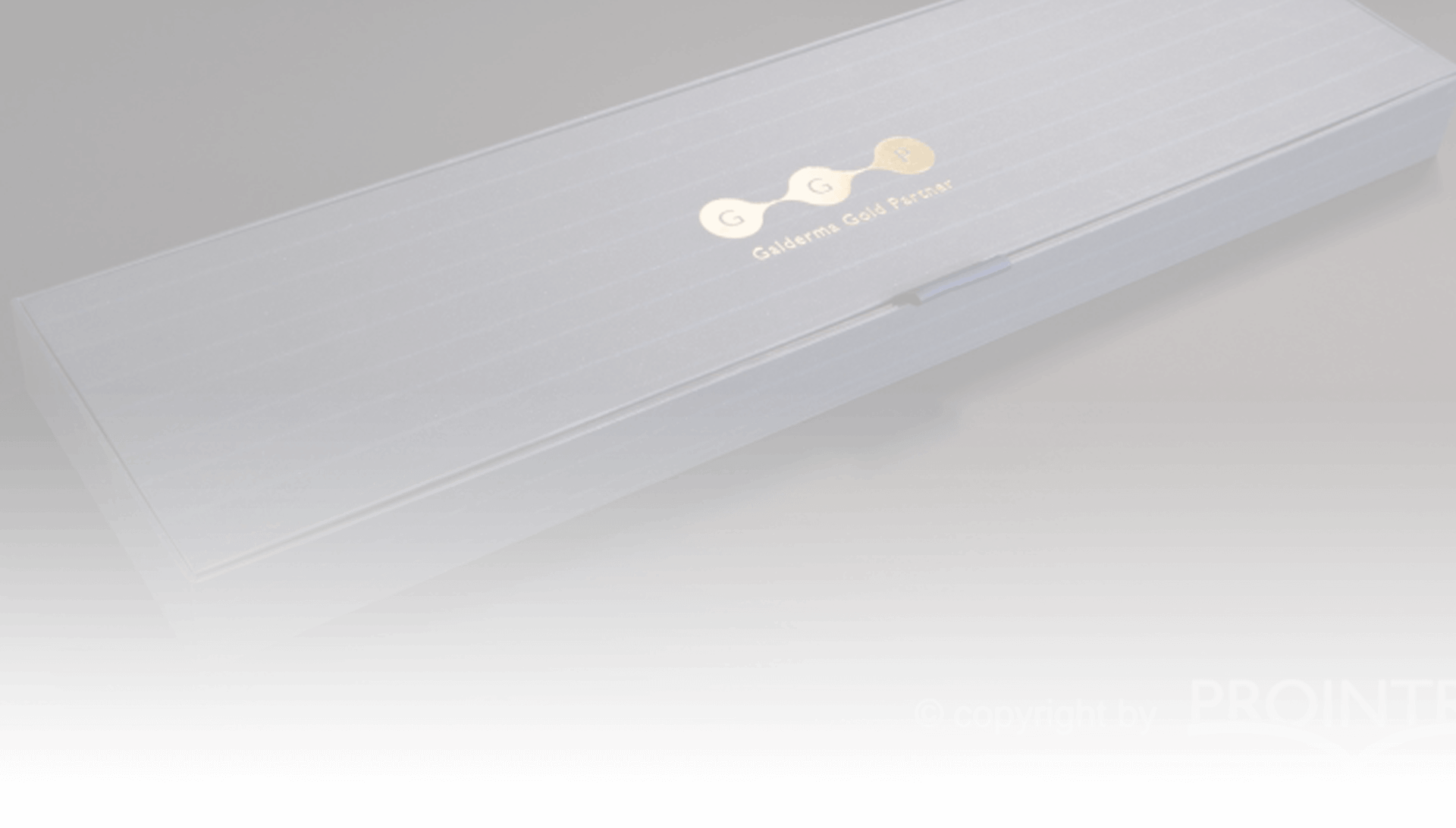 HOW TO CHOOSE A BOX?
ORDERING STEPS
When ordering a box, it is best to go through the following steps:
1. Choose a type of box considering its use 
2. Choose the appearance and color scheme 
3. Ask for a price 
4. After price acceptance, ask for a prototype (mock-up). 
5. After mock-up acceptance, send the frames so that you can match the graphics to the walls 
6. Now you can send the actual order. The exact completion date will be determined with your contact person.
WHAT TO PAY SPECIAL ATTENTION TO? 
First of all, at the beginning don't think about the color and graphics. Each box can be colorful, black, or have rich or very modest graphics. Each can have additional embellishments on the outside and inside, and have any kind of insert.  At the beginning, the most important is the box construction. Below you will find a table comparing the types of boxes and their limitations. 
Box Type
Thickness
greyboard
Min
Size
Max
Size
Limitations
Bottom – Lid (PSW)
1-3 mm
55×55
Height:
15 mm
400×570
Height: 170 mm
For minimum format, height above 25mm, for maximum format cover not larger than 815x605mm
Body – Cover (PKO)
1,5-3 mm
55×90
Height: 22
400×570
Height: 170
Cover length max 980mm
Pedestal Box (PB) 3 boxes
1,2-3 mm
53×53
Height:
30
400×570
Height: 170
2x height + i x shorter side max 680mm
Neck Box (PB) Neck
2-3 mm
51×51
Height: 100
400×570
Height: 480
Neck circumference max 800mm
Matchbox (PSZ)
1,5-3 mm
55×100
Height: 17
310×570
Height: 170
Wrap circumference max 800mm
Slipcase Drawer (PSE)
2-3 mm
55×100
Height: 20
310×570
Height: 170
Wrap cover size max B1
Edge Box (PKR)
2,5-3 mm
55×55
Height: 20
600×600
Height: 170
Greyboard size max B1
Clam Shell (PCS)
1-1,5 mm
55×55
Height: 15
300×265
Height: 55mm
After unfolding, max length 550mm
Folding
1,5-3 mm
Minimum height: 55 mm
Maximum cover length 970mm
The box is not suitable for very heavy objects, the filling must lie flat
Folded
1-3 mm
brak
No limit Your imagination and needs
The box is likely to withstand a soaking in water

HOW PREMIUM IS IT?
The pictures on the website don't fully convey the sensual experience. The box is the first thing your customer sees before they even see the actual product. We believe that all of our bo should give the receiver the feeling of holding a premium product. Besides the solidity that comes from a perfect fit of elements, the materials and their touch are also important.
How important is it for you that your customer knows from the first moment that they are holding a product of exceptional quality? Do you want the box to be so beautiful that the customer never throws it away?
WHAT SHOULD BE IN THE BOX?
The type of box must be chosen based on the type of product. All constructions have size limitations. Should the product lie in it or stand?
If you have more products, do you want to show all of them immediately or would you like to hide some of them (e.g. cables) at the bottom?
HOW IMPORTANT IS THE PRICE?
Many factors affect the price. The most important ones are:
quantity
size
type
embellishments
insert
Below we provide APPROXIMATE COMPARATIVE prices of boxes.
These prices should not be taken literally, the table is used to compare the price ratios of different types of boxes of similar size.
Box Type
Properties
Approximate
price €
Bottom – Lid (PSW)
2mm greyboard, full height lid, ridges
1,2 €

Bottom – Lid (PSW)
2mm greyboard, full height lid, grooves
1,4 €
Body – Cover (PKO)
2mm greyboard, 2 magnets, 4-part cover
2,3 €
Box with Flap (PB)
2mm greyboard, 3-part box
2,1 €
Matchstick Drawer (PSZ)
2mm greyboard
1,4 €
Slipcase Drawer (PSE)
2mm greyboard, cut-out for finger
2,4 €
Edge Box (PKR)
3mm greyboard, bottom-lid type
2,0 €
Clam Shell (PCS)
1.2mm greyboard; note: maximum height 50mm
0,9 €
The prices between types may vary depending on details and individual features. Please treat the above table as only a rough estimate. For example, PSW is cheaper than PB, especially for small sizes. However, as the height of the box is increased while maintaining the size of the bottom, the difference decreases. At large heights, PB may be cheaper.
If you want a WOW effect, you should choose a PKO, PB or PSZ construction. They are slightly more expensive but less popular and more unique.
However, it does not mean that a bottom-lid box cannot be elegantly exceptional. Perhaps you need a box whose most important feature is robustness because your product requires it. In this case, we are also at your service.
GRAPHICS AND MATERIAL
Depending on your needs, the box can have a lot of information and graphics or almost none at all. Usually, the most exclusive boxes only contain a logo and little content. In these cases, customers most often opt for a decorative paper wrapping. However, this is not a rule. If you need to include more information on the box, a crucial thing is a design tailored to your needs. Usually, companies have their own design departments or advertising agencies that know your needs and requirements and will create such a design based on the screens sent by us.
Once you have decided on the type and size of the box, we will prepare a quote for its production.
You should be aware that writing technology, creating tools, mats, and all production processes take time. Our experience suggests that a month is a very short time for the entire realization. Give us more time, especially if the insert is complicated or the graphic design needs to be approved by more people. The lead time is counted from the moment all the details of the box production have been agreed upon and approved.
To avoid critical errors before actual production, we will prepare a mock-up for you.
About mock-up you read THERE