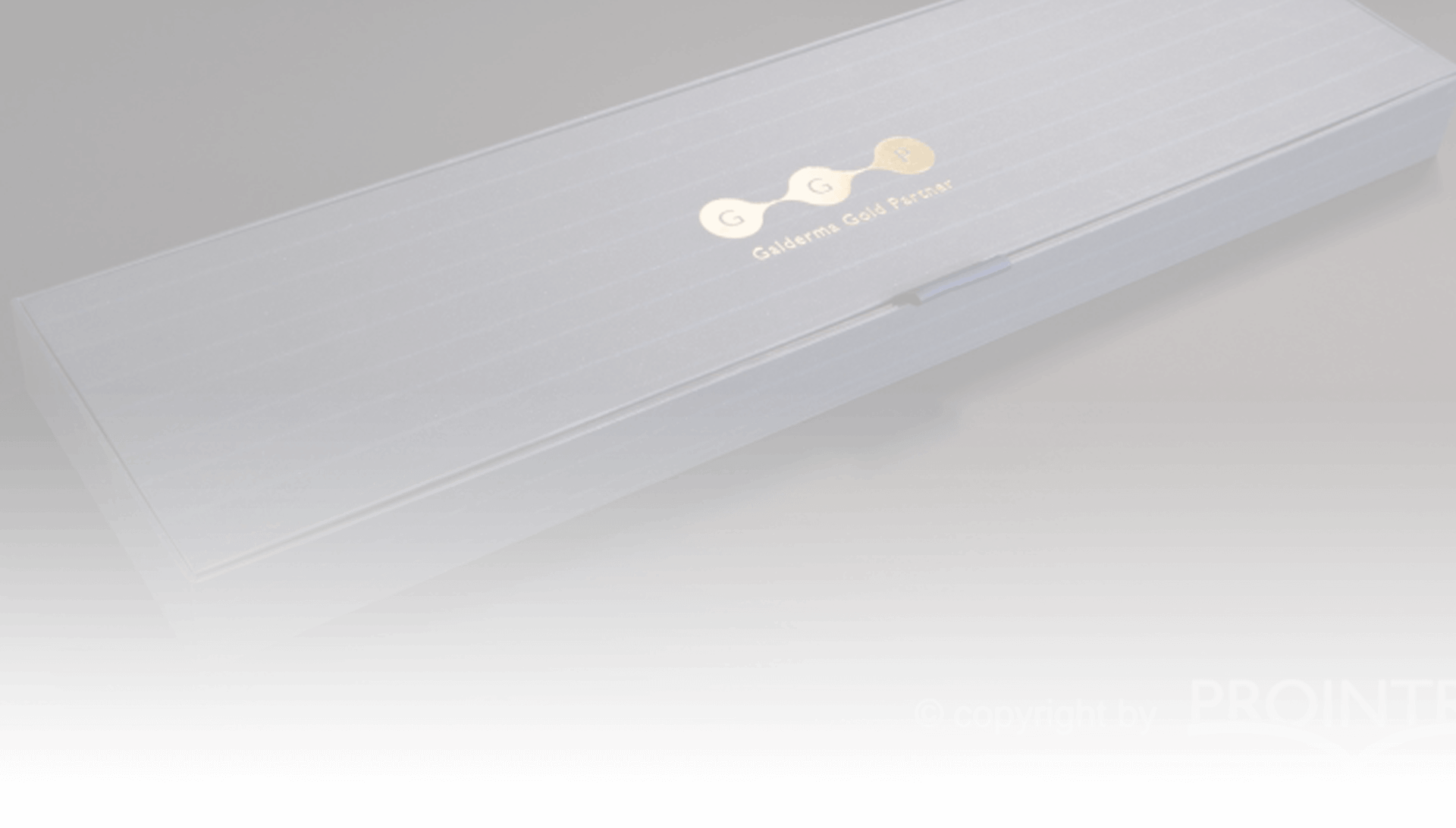 REFINEMENTS (FINISHING)
In addition to printing, the veneer itself can have many additional decorations and additions.
The basic ones are:
Lamination of the veneer
Ordinary or UV varnishing
Hot Stamping
Embossing
Stickers
They can be used separately or combined.
Below is a brief description and examples.
By clicking on the photos, you will be able to read more detailed descriptions.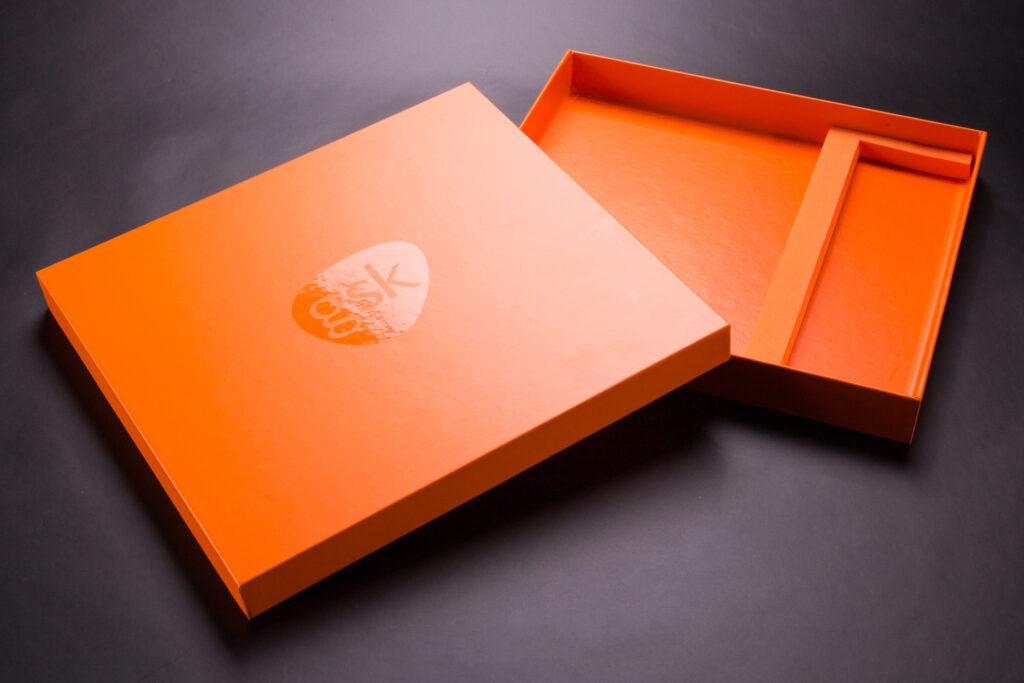 LAMINATES
Laminate is a thin layer of foil which we cover the veneer with, whose main goal is to mechanically protect the paper from moisture or light mechanical injuries.
Below, you will find pictures of boxes with chalky veneer with offset printing. Usually, after printing such veneer is laminated with foil.
The most popular foils are: matte and glossy.
In the case of matte foils, we suggest using a slightly more expensive scratch-resistant foil. This is especially advisable for boxes with large dark surfaces. Such foil remains resistant to scratches that occur during transportation or normal use. This is the laminate most commonly used by us.
There are also special foils. The most popular of them are soft-touch (matte velvety foil) and structural foils, e.g. with a surface imitating canvas.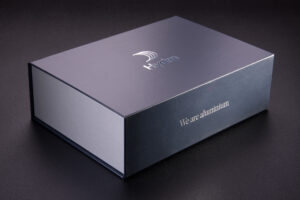 Click on the picture to see the description.

OFFSET VARNISH / UV VARNISH / SPOT VARNISH
Varnish protects the print with a thin layer, mainly from smudging. Offset varnishes can be matte, semi-matte or shiny. However, this is not such a strong shine as in the case of foils or UV varnish.
We use offset varnishes for PSW and PB boxes. They are not very suitable for covers, as they can crack in moving parts (hinges). However, they are cheap and very ecological.


UV varnish is a fairly thick layer of polymer varnish cured by UV rays. It's the same varnish that women use on their nails, calling it a hybrid. Such varnishes almost have a high shine. However, they should not be used in working parts (they may crack). However, they can be used directly on the print, or on laminates. In this case, we apply it only locally to the matte foil. This gives a very decorative effect.
A spot swelling varnish can be used. During drying, it increases its volume and gives a bulging effect. It is best to use it on small elements.
Click on the picture to see the description.
HOT STAMPING
Hot stamping is a method of decorating sheets by pressing a sheet with a hot die through a layer of colored foil. At the point of pressing, the foil sticks to the sheet and remains on it. A special feature of this method is that not only basic colors but also a layer of metallic foil can be applied. This is the basic method of obtaining a metallic shine on a printed sheet. Metallic foils have many colors and shades. It is also possible to apply a holographic or ordinary pigment foil. Another type of foil is a clear foil with a glossy or matte surface.
This method also has another important feature. Hot stamping can be done on the veneer itself before veneering. The pressing will then be virtually invisible. If we perform it on veneered greyboard, the die will sink into it causing an additional pressing effect.
There is also the possibility of performing hot stamping with embossing using a die. Such pressing has a relief of 0.1-0.3mm and looks very good in the case of elements with a thickness of 1-5mm. Large surfaces do not look good and tend to collapse.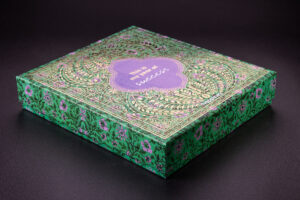 Click on the picture to see the description.
EMBOSSING
The simplest way to achieve embossing is by embossing a matrix on laminated greyboard (covers or elements with a thickness of up to 2 cm). It is cheap and very clear. You can also use a laminating foil with discoloration properties. In this case, the embossing area will be darker and will look similar to hot stamping with non-metallic pigment foil.
Achieving relief requires the use of a matrix-counter. It is best to perform it on the laminating foil itself before laminating. The reliefs are not significant but noticeable. Similarly to hot stamping with embossing, large relief surfaces should be avoided.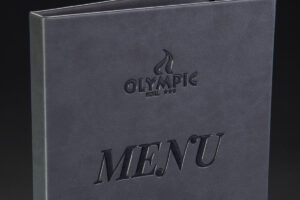 Click on the picture to see the description.
METALLIC STICKERS
Metallic stickers are a relatively new technique. Letters and symbols are made separately and manually glued onto the finished box. They are exceptionally exclusive.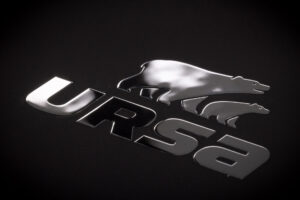 Click on the picture to see the description.