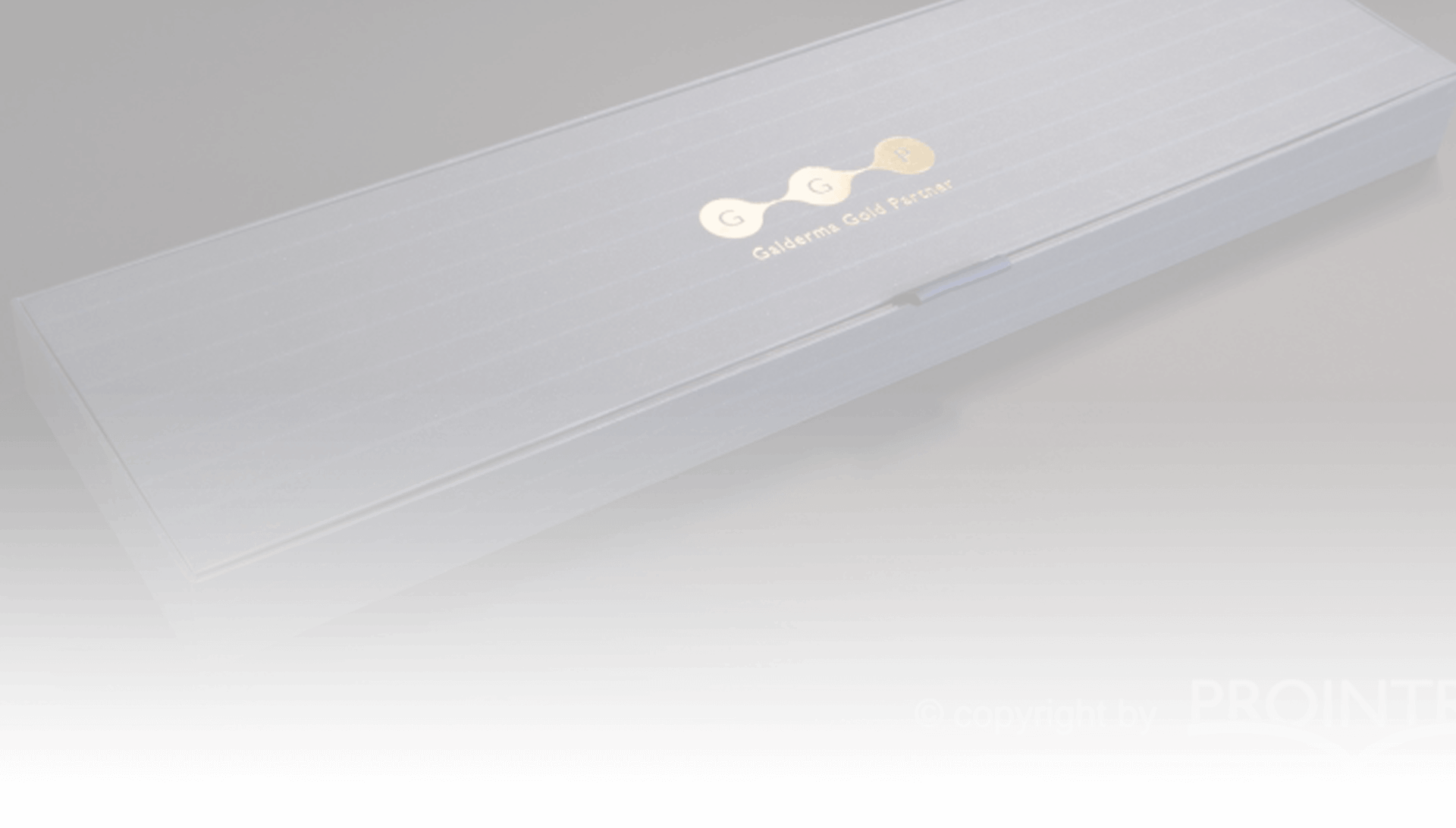 BOX TYPE EDGE glued (PKR)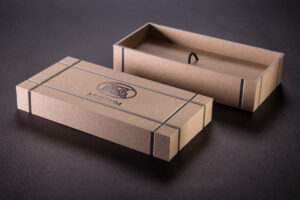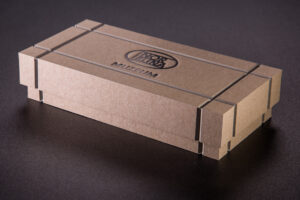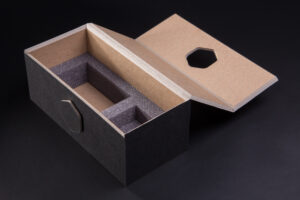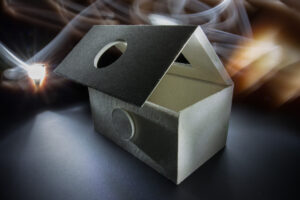 That type of the box is not wrapped. We made them from plain or laminated greyboard. it is v-shaped . We apply glue on edges and than form a box. Most common look of that type of the box is lid -bottom.

Because of forming and glueing inaccuracy we advised not to laminate it with coloured materials. It is best when top of the cardboard is coverd gray or gray(grayish)-brown(brownish) paper. Thanks to this method the box looks ecological.
BOX TYPE CLICK BOX edge glued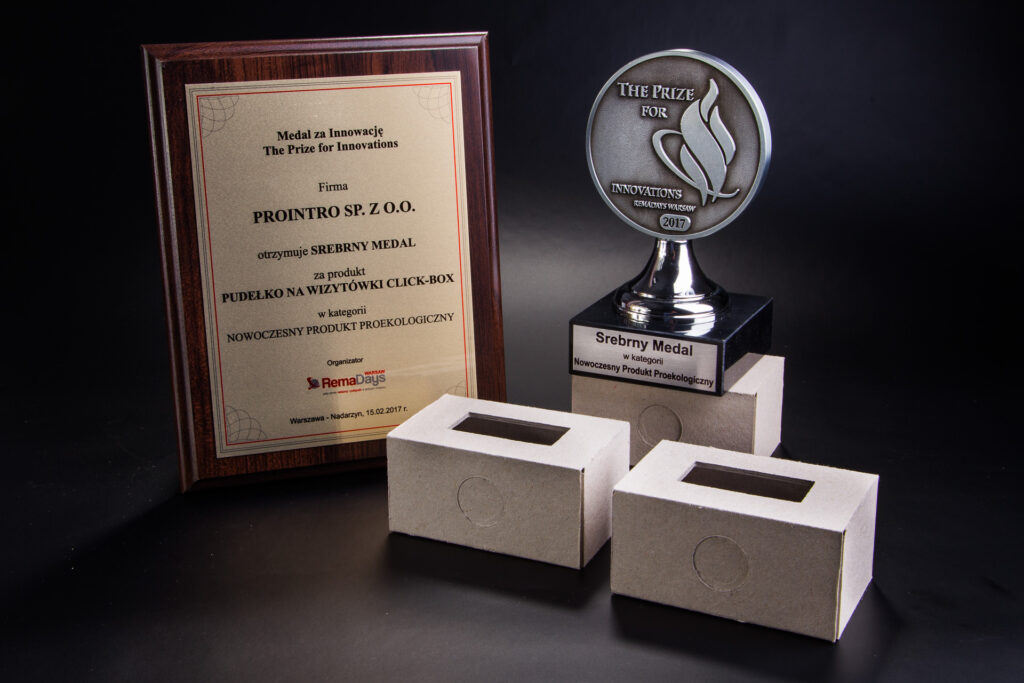 Medal za innowacyjnośc na targach Rema Days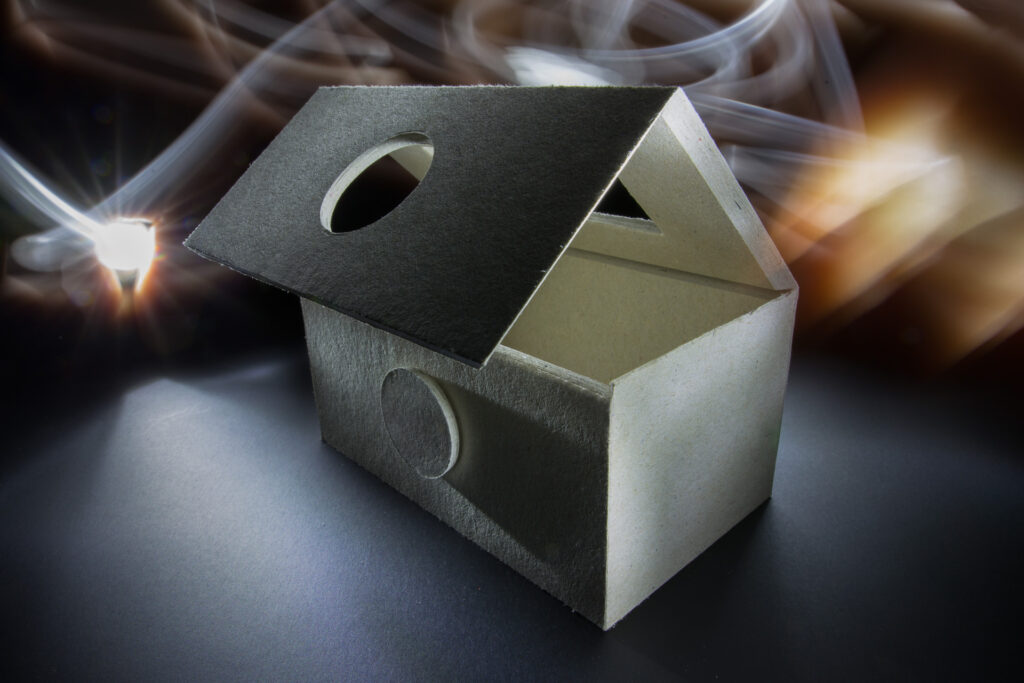 Click box is our own project and our pride!
CLICK BOX
In Feburary 2017 our design of the box recieved silver medal on Rema Days Fairs.
The look and meanig was fully done and made by us. We have only rights to produce CLICK-BOX for business cards.

It is made of thick 3 mm cardboard, v-shaped and glued on the edges.box earned its name due to its natural snap closure/natural closing with a click.
The cut-out flap of the cardboard elemnet is glued to the front side of the box, creating a click sound when the flap is closed. This design provides a secure and audible closure mechanism for the box. In addition they are very solid.
This specific version was made for business cards and features two holes, one at the top, and one at the bottom. It allows for easy check without opening whose card is inside and bottom hole helps to pushing them out with a finger.