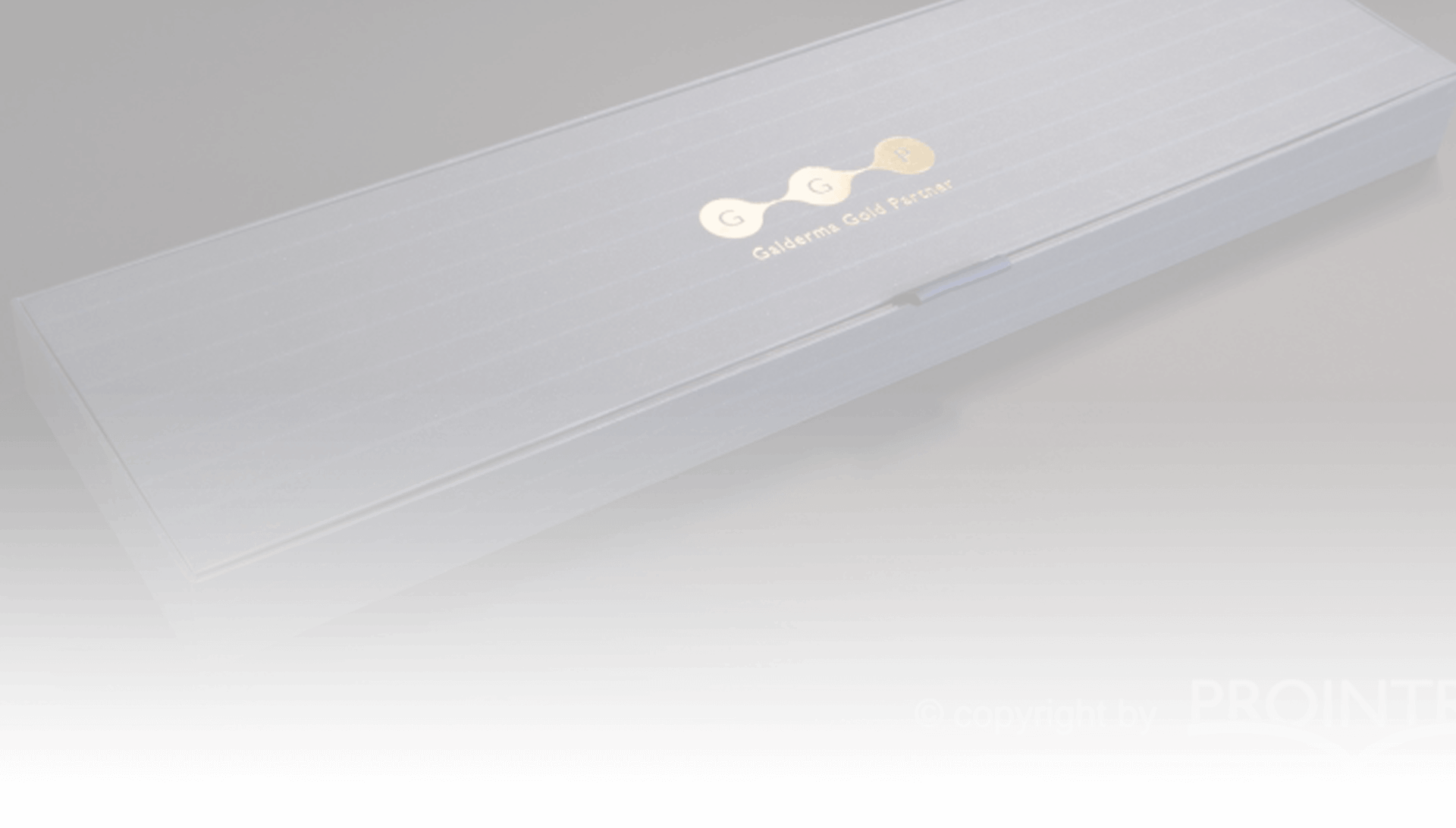 GROOVES OR SCORING
Before we can made a quote, it's important to decide whether trays are supposed to be made with grooved or scored technique.
It changes material used and affects the look of the box.
WHAT'S THE DIFFERENCE BETWEEN THOSE TECHNIQUES?
Grooves are different type cut. Grooved board has perfectly sharp edges. Boxes look more elegant and better designed. This technique can also be called 'v-shaping'.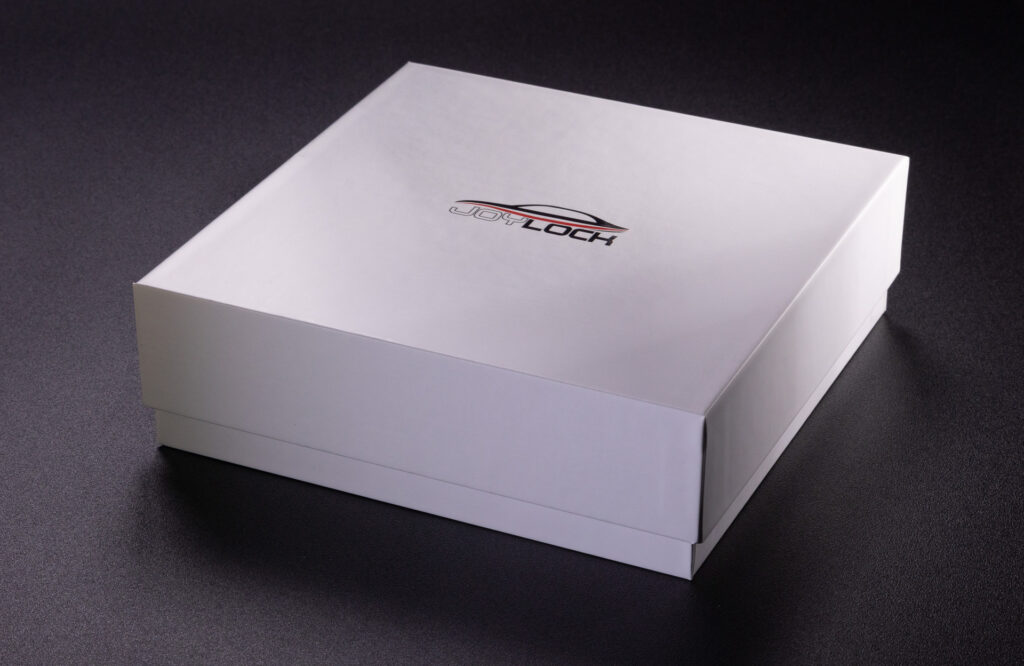 Scoring is a traditional technique which allows bending hard boards, from which trays are made. Boxes made that way have rounded edges and there is empty space after wrapping it in paper.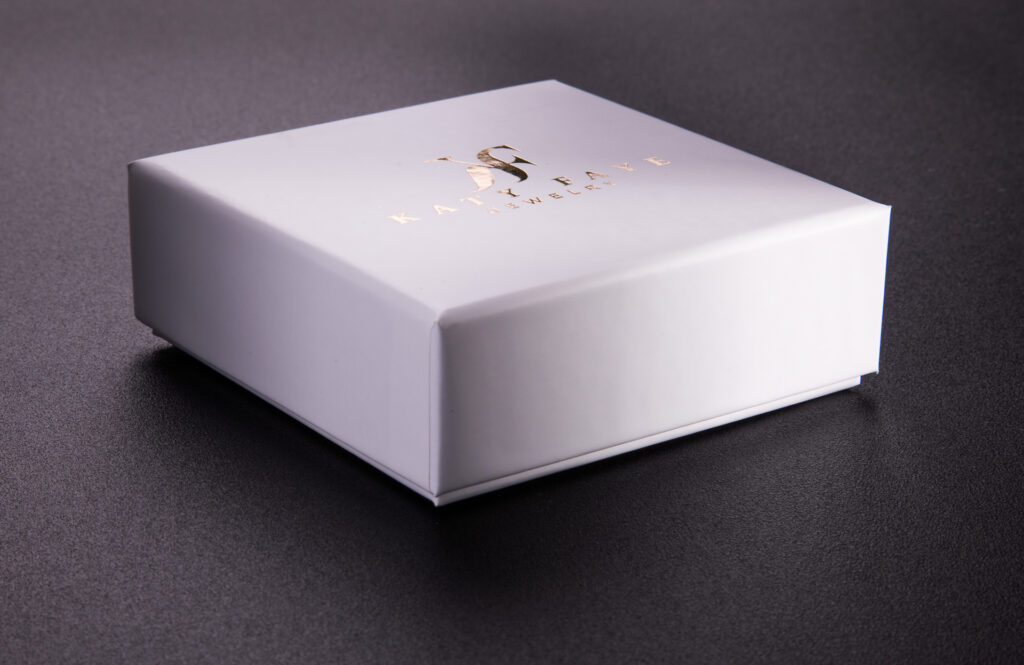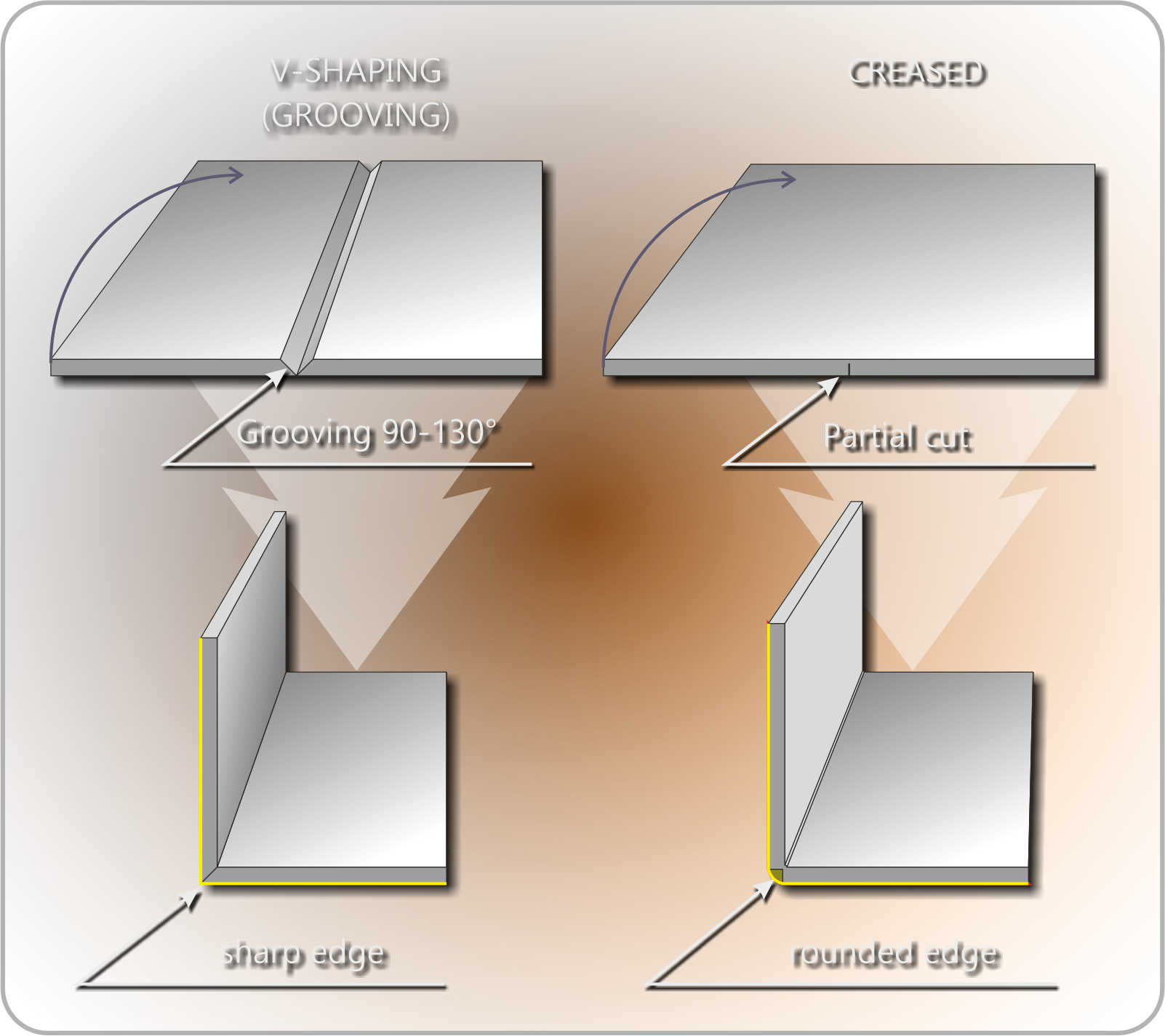 Since 2015 we are proponents of grooved boxes. We were one of the first companies on the market to offer this service. Boxes using grooved techniques are more exclusive.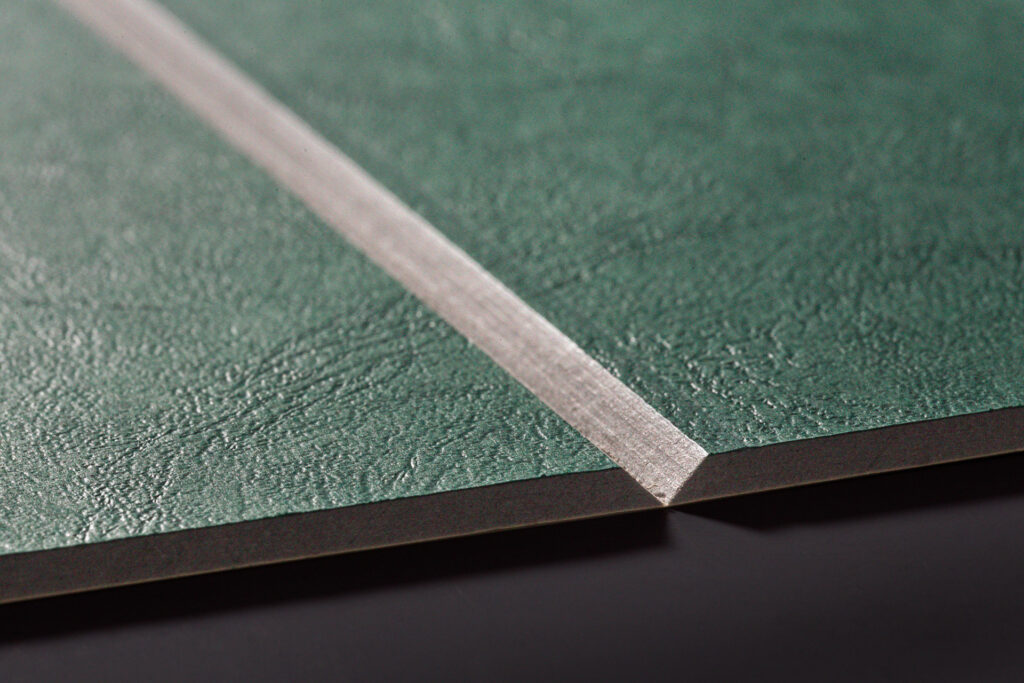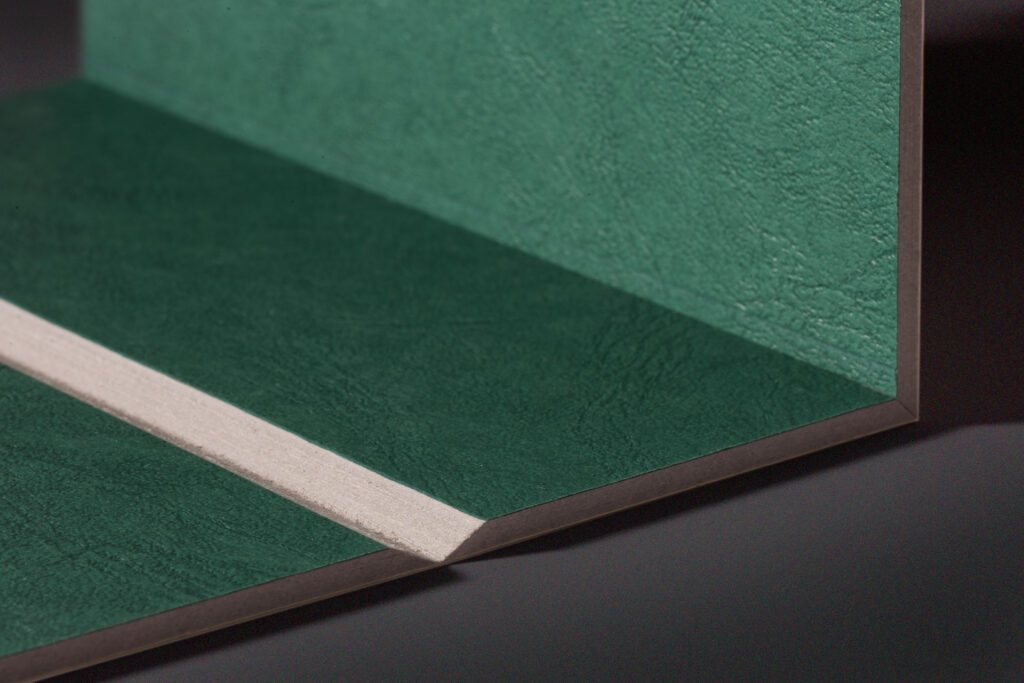 Photos show grooved greyboard flat and bent. Perfectly sharp edges of boxes are special characteristic of our production.